Pearl Games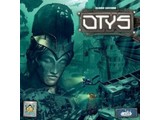 In Otys, each player has a team of divers and must use them to take actions, retrieve items, and complete objectives. The divers are stacked in a column on the player's individual game board, and some of them are next to depth gauges that read 1-5.
€34,95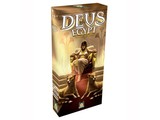 In Deus: Egypt Expansion, you are now the head of an extraordinary ancient civilization: Egypt. Can you lead this dynasty to expand and impose itself upon the surrounding lands?
€21,75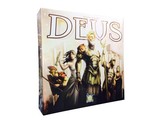 In Deus, players work to develop their own civilizations in a shared environment. Each player starts the game with five building cards, and on a turn a player either uses one of these cards to construct a building or discard one or more cards to make...
€43,50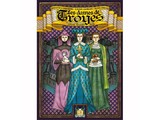 In The Ladies of Troyes, the women make an appearance in the form of three new Character cards that you can include in your games. A new action allows players to move their guard along the ramparts in order to access one of 16 new activities outside ...
€25,95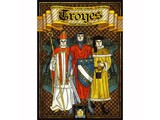 In Troyes, recreate four centuries of history of this famous city of the Champagne region of France. Each player manages their segment of the population (represented by a horde of dice) and their hand of cards, which represent the three primary domai...
€38,95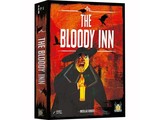 In The Bloody Inn, you are one of the competitive innkeepers, bent on amassing the most wealth. Unfortunately, your morals hinder you from robbing your guests… at least while they are alive. Fortunately, your scruples have no qualms with murder. Of c...
€21,75