Bezier Games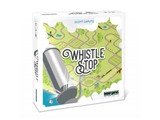 In Whistle Stop, you make your way west across the country, using your fledgling railroad company to build routes, pick up valuable cargo, and deliver needed goods to growing towns, creating a network of whistle stops that you and your competitors ca...
€56,95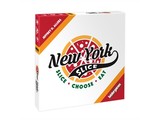 In New York Slice, each player slices pizzas into portions, giving their opponents first choice, while they take the leftovers. There are a dozen kinds of pizza to work with, from veggie to hawaiian to meat lovers, and each player decides if they wan...
€28,95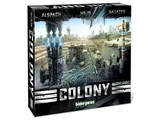 In Colony, each player constructs and upgrades buildings, while managing resources to grow their fledgling colony. In a clever twist, dice are used as resources, with each side/number representing a different resource. Some resources are stable, allowing
€56,95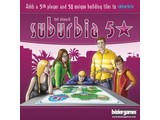 Suburbia 5 Stars bevat 50 nieuwe unieke
€29,95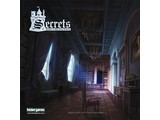 Castle of Mad King Ludwig: Secrets is de nieuwe expansie voor het spel Castle of Mad King Ludwig. In dit spel neem je de rol aan van een meester bouwer die de taak heeft om nieuwe kamers te bouwen in het kasteel van koning Ludwig, hier voor krijg je Castl
€30,50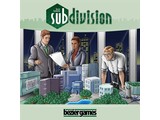 Een variant op het bekende spel Suburbia. De speelduur van deze versie is veel korter en geeft elke speler een eigen gedeelte van de stad om te bouwen.
€36,95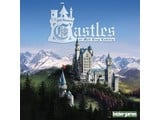 Castles of Mad King Ludwig is een bordspel waarin spelers een geweldig, extravagant kasteel van koning Ludwig II van Beieren kamer voor kamer proberen op te bouwen. Lukt het jou om het mooiste kasteel te bouwen?
€59,95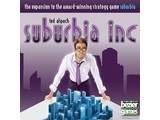 Expansieset voor het bekroonde, strategische bordspel Suburbia. In Suburbia Inc krijg je de kans om je stad verder te ontwikkelen in nieuwe richtingen. Nieuwe bouwopties, nieuwe bonussen (om je inkomen te verhogen) en uitdagingen (om je reputatie te verho
€31,95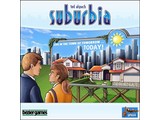 Suburbia is een spel waarin elke speler probeert een stad op te bouwen. Plan, bouw en ontwikkel een kleine stad in een grote metropool die zelfvoorzienend is waardoor de bevolking zal groeien. Winnaar is de speler met de grootste bevolking aan het einde v
€56,95