ALC Studio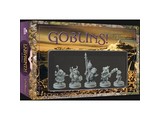 Goblins! is an expansion for Jim Henson's Labyrinth: The Board Game.When you open the box you will find five beautifully sculpted miniatures and 5 cards that can be added into the deck to change the Labyrinth game.
€25,25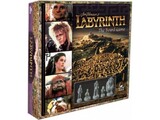 Will Sarah manage to defeat Jareth and his Labyrinth, or will the Goblin King turn little Toby into a goblin babe? You have thirteen hours to find out. Play with up to four friends in this fun family board game based on the classic Labyrinth Movie by...
€51,95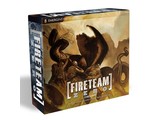 Fireteam Zero is a cooperative game for up to four players who must cut a path through an endless swarm of deadly monsters in order to discover and defeat the ultimate evil behind them. Each player possesses a set of brutal combat skills that are rep...
€104,95